Browse Catalog
Help Center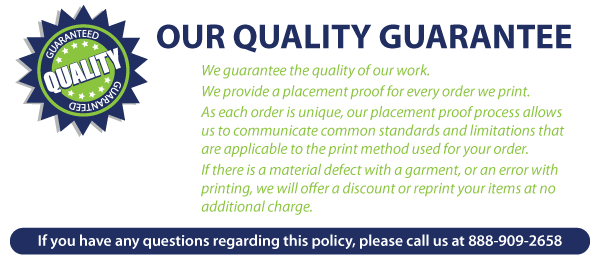 Return Policy
If there is a garment defect or printing defect, we will offer a discount or to reprint
problem shirt(s).
What to do if this happens:
Please email info@boltprinting.com
In the subject line reference your order number.
Let us know what is wrong in writing.
Take a photo of the problem and attach it to your email.
We will respond within 1 business day.